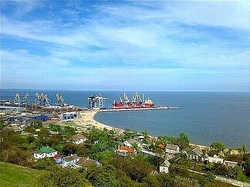 Fighting is intensifying around Mariupol. It is a strategic seaport and industrial hub that the separatists have long coveted. Monitors for the Organization for Security and Cooperation in Europe say they have seen steady nighttime shipments of Russian military equipment on a rail line north of the city.

---
Ukrainian commanders worry that separatist groups plan to capture access roads to Mariupol and lay siege to the city, which had a prewar population of about half a million. To counter that, the city has come to rely on an assortment of Islamic militias for its defense.
---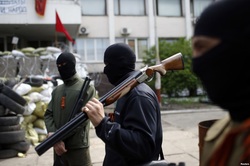 The Chechen commands the Sheikh Mansur group, named for an 18th-century Chechen resistance figure. It is subordinate to the nationalist Right Sector, a Ukrainian militia.

Neither the Sheikh Mansur group nor Right Sector is incorporated into the formal police or military, and the Ukrainian authorities decline to say how many Chechens are fighting in eastern Ukraine.
---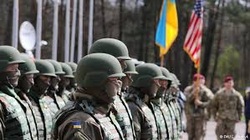 Apart from an enemy, these groups do not have much in common with Ukrainians — or, for that matter, with Ukraine's Western allies, including the United States.

To try to bolster the abilities of the Ukrainian regular forces and reduce Kiev's reliance on these quasilegal paramilitaries, the United States Army is training the Ukrainian national guard. The Americans are specifically prohibited from giving instruction to members of the Azov group.
---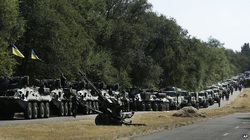 Mariupol is a city under siege.

But the city is learning how to survive in wartime. Its strategic location leaves its residents no other choice. Mariupol is a significant port on the north coast of the Sea of Azov, but much more important, it sits astride the key land route from Russia to Crimea, which Moscow annexed almost a year ago. Unless that land corridor is opened in the south of the heavily contested Donetsk region, Russia has to supply Crimea by air and sea.
---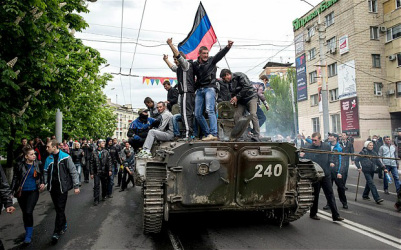 There is little doubt a fight is coming. The question is when, and how ferocious it will be.

Dagestan: The Battle of Mariupol
Spring 2016
---
BROUGHT TO YOU BY: